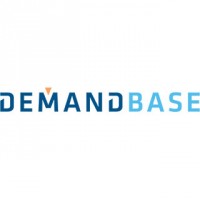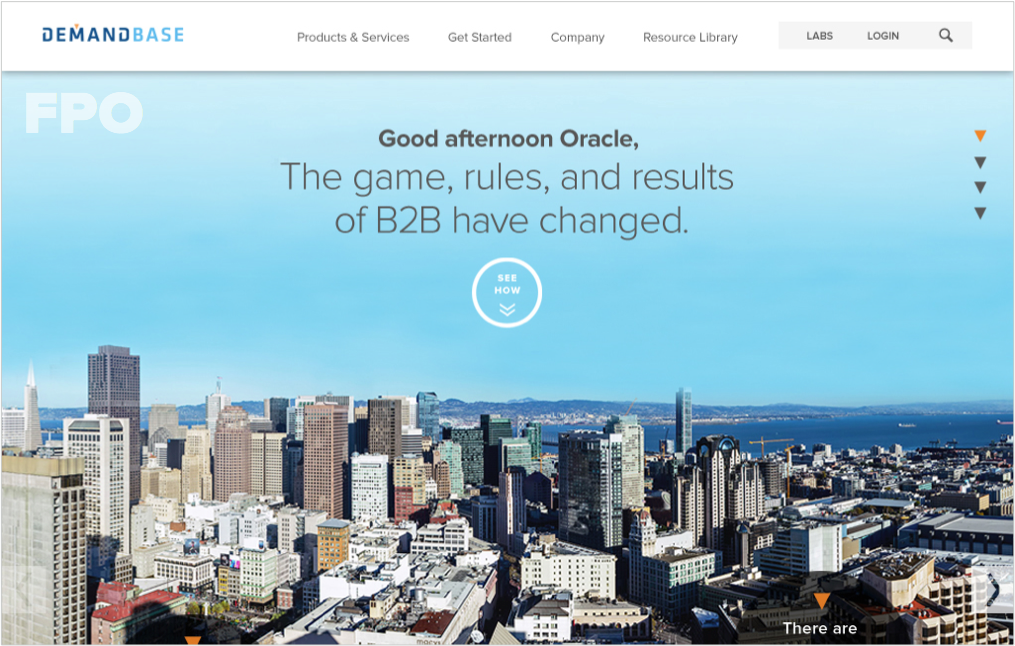 Project:
Demandbase initiated this project as a web redesign and after the requirements gathering phase we recommended restructuring the entire architecture of the site.
New sections of the site included Products & Services as a list what can be bought from Demandbase and Get Started for new customers or IT managers.
Key Challenges:
Create a site with a customization engine that changes content based on the incoming user
Design interactive content panels that make technical data more accessible
Role:
As UX lead, I defined how the customization engine would serve specific content to the user. I also managed one copywriter in creating succinct product messaging.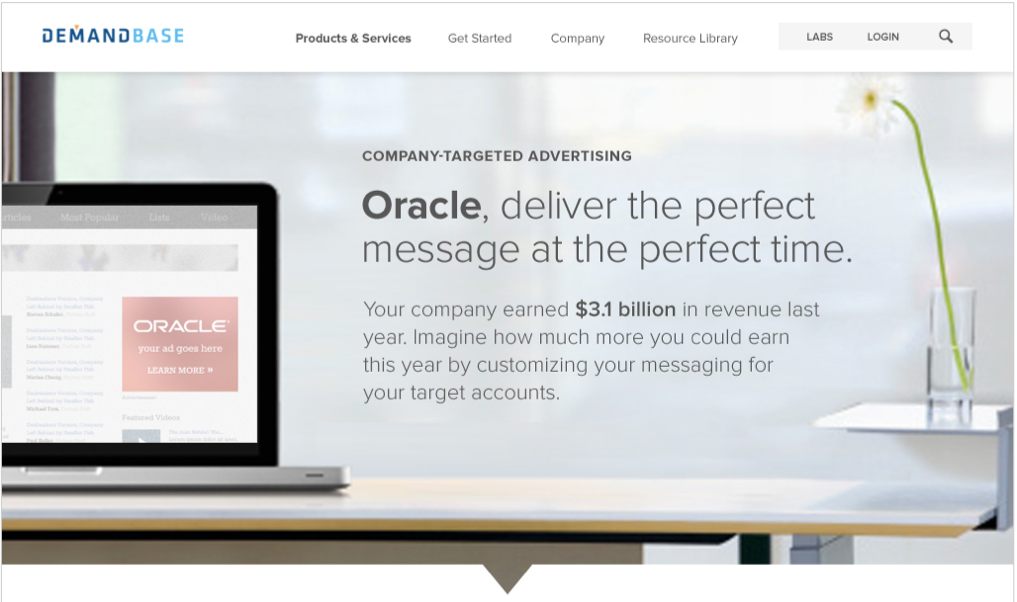 The Demandbase platform has a customization product that allows the CMS to display customized copy on web pages based on what company is visiting the website. Knowing the incoming company and 41 other attributes allows specific messaging which was defined and documented for every page.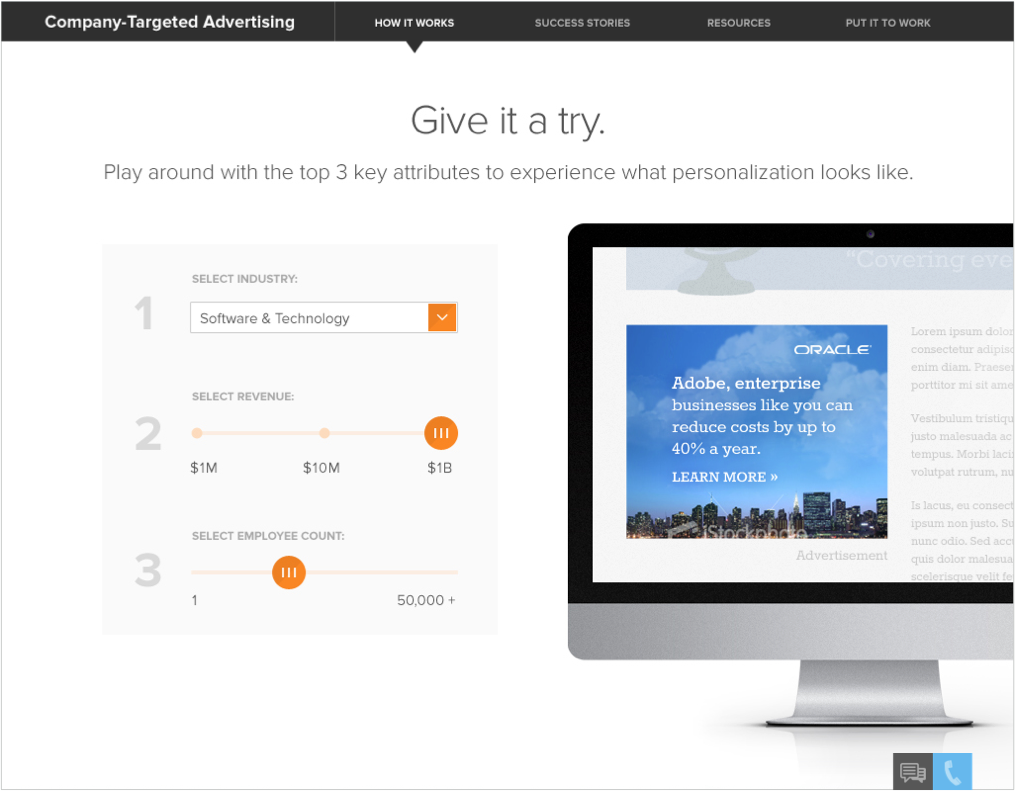 Various interactive panels were created to show the customizability of the Demandbase products. Changing the industry, revenue, and employee count would modify the advertisement on the right.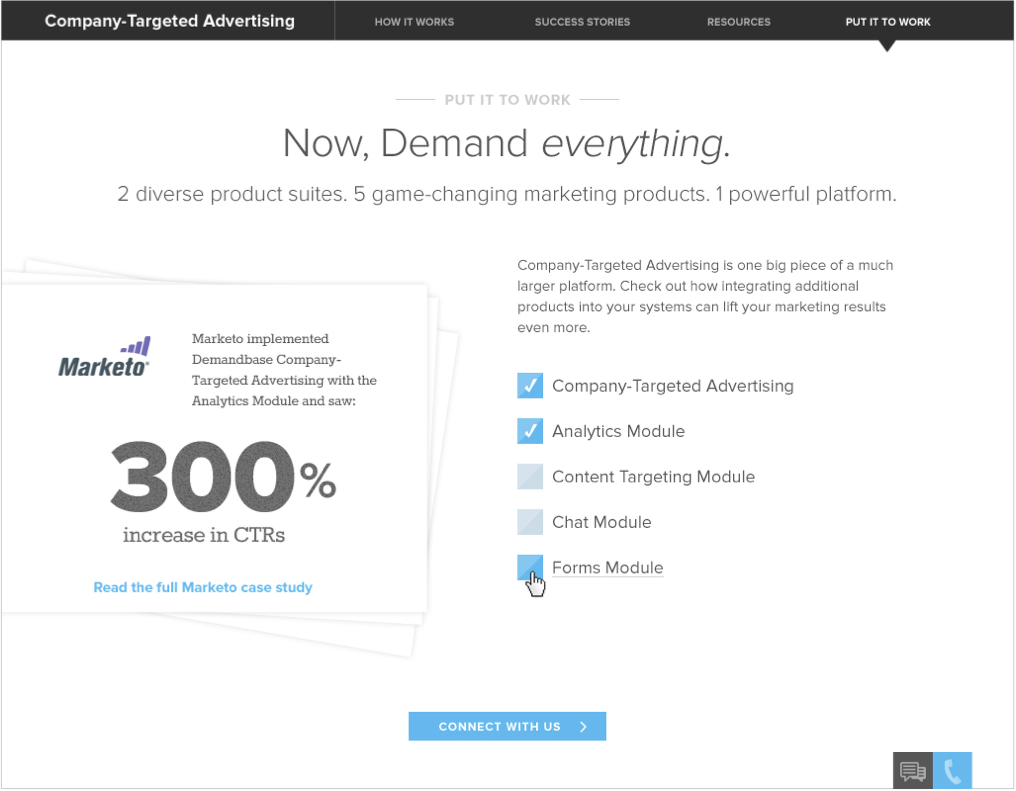 Cross selling modules were added to the bottom of every product page to show case studies of companies that were using multiple products and the advantages they gained by using more than one Demandbase product together.