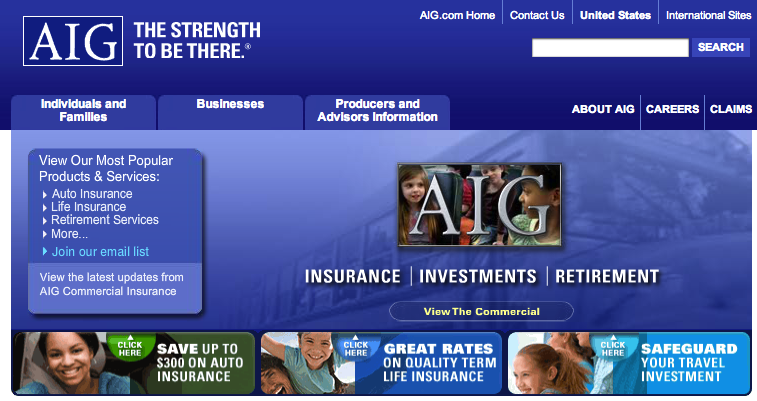 Project:
AIG.com was a full site redesign that unified AIG and its subsidiaries into one web presence. A global requirements gathering process was done to interview marketing chiefs in Europe, Asia, and North America to cover the breadth of products that AIG provided in over 100 countries.
Key Challenges:
Create a scaleable architecture that accommodates hundreds of sub-brands
Drive agreement between regional marketing heads across 3 continents
Role:
My role on the team was to audit the existing content structure, define the new structure with global site map and define the content migration process. I was also responsible for designing the product marketing section.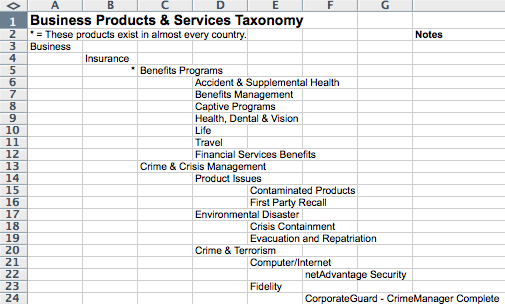 This spreadsheet was one among many that not only tracked every category of insurance product, but was used to unify a common way to consolidate products with the global stakeholders.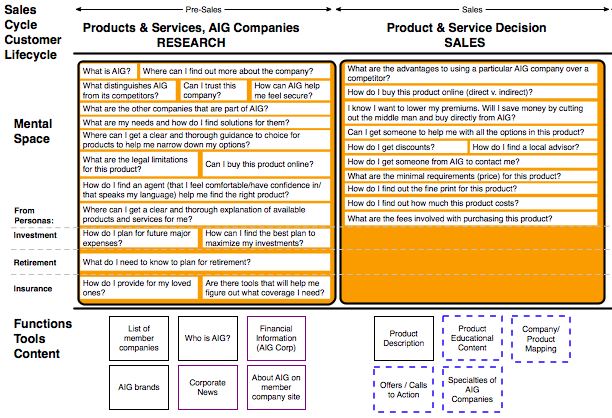 Mental model exercises were conducted with the client to account for some of the top questions each of the target audiences may have when coming to the AIG.com website. This led to deriving all the content and functionality that would belong on the new website.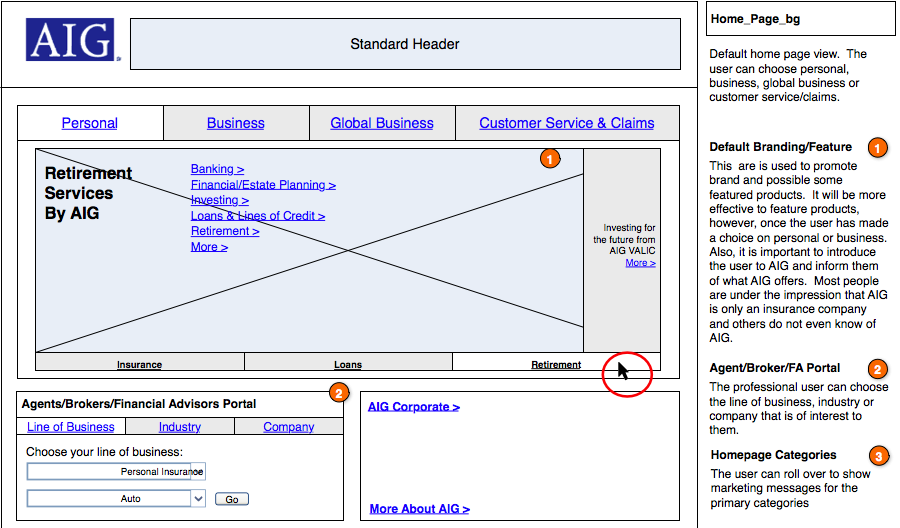 This lead to a wireframing process that led to dozens of templates and modules with hundreds of states to account for the broad product portfolio ranging from auto insurance to airplane leasing.