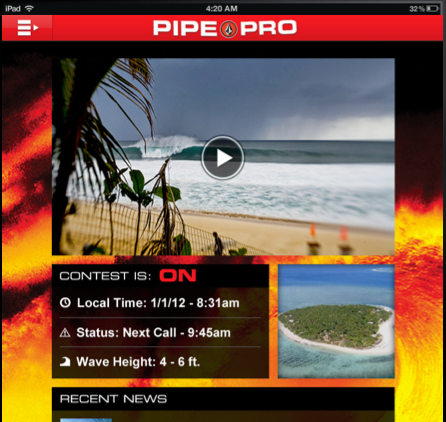 Project:
Volcom ran two surfing competitions, the Volcom Pipe Pro in Hawaii and Fiji Pro. They wanted an iOS application for their fans around the world to view the competition.
The entire project was pitched, designed and developed in 2 months. The app was highly successful with over 10,000 downloads in the first weekend and an average of 24 minutes of usage time per user.
Key Challenges:
Design a universal app that looks good on both iPhone and iPad
Define a mobile strategy to show where Volcom should be growing with their customers
Role:
In my role as UX lead, I helped design & pitch the concept, define the content structure and wireframe every screen for vertical and horizontal orientations.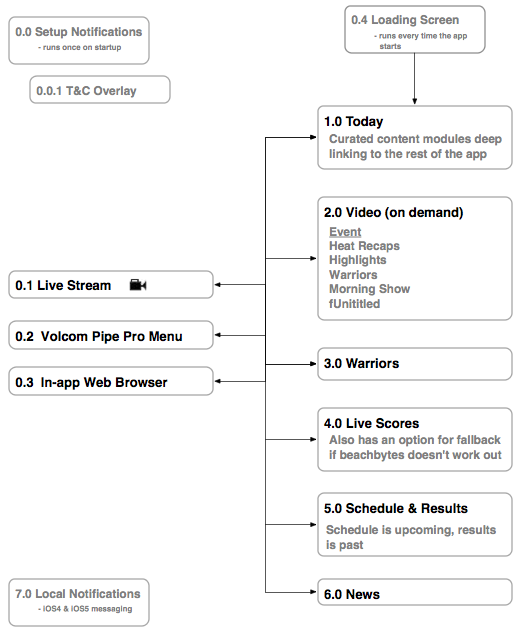 Along with streaming video, the app let users browse the details of the surfers, view past and live results, and find out when to tune in next.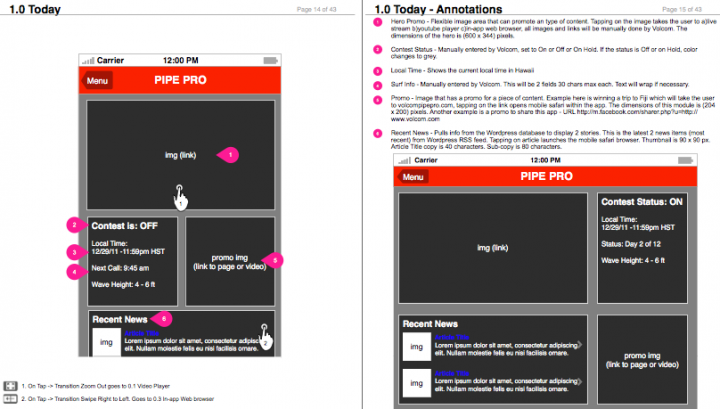 All design templates were built with portrait and landscape orientations to show how modules would re-arrange when the iOS device was rotated.
Touch annotations were also used to document to the development team every tap and swipe used in the app.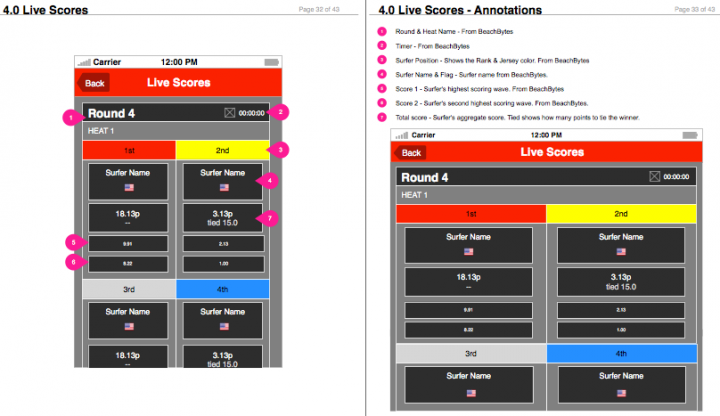 Scoring data was provided by a 3rd party and a new display layout was designed for this app. Data feeds were documented to show real time scores alongside the event time.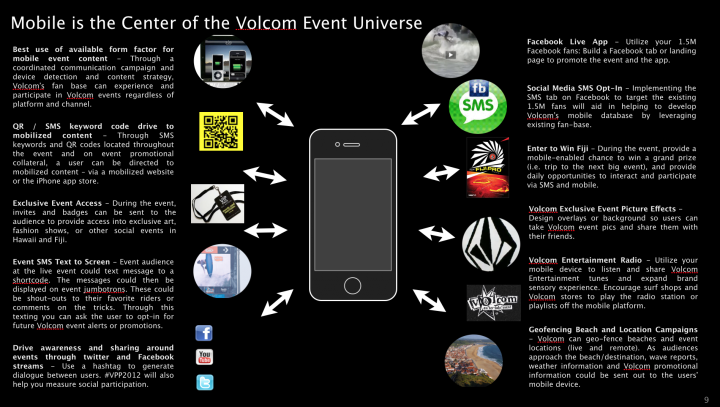 A mobile strategy was a component of the pitch to reinforce the value of creating an app for their customers and to chart out the future of using mobile to reach Volcom's customers.