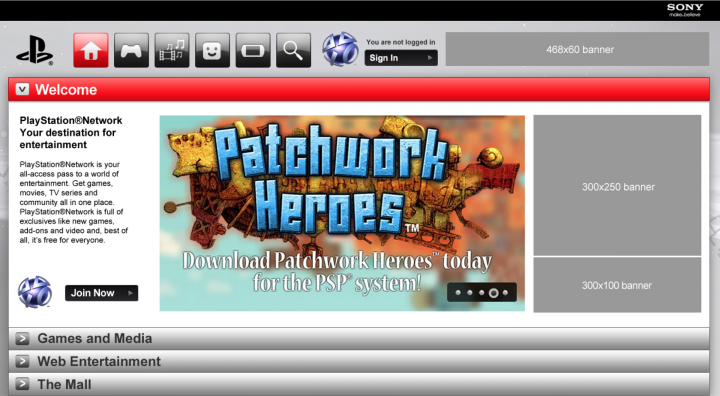 Project:
Two web redesign projects were initiated for the US site for Playstation.com. The first project was a device-specific site for the Playstation 3 browser that optimized for browsing using a PS controller. Information was grouped by content type to give a nod to the PS3 cross-media bar. Each wireframe was designed responsively to handle televisions at 480, 720, and 1080 resolutions.
Key Challenges:
Design a site for a TV browser with a controller for input
Architect a marketing database to handle all the offerings of a global media company
Role:
As the only UX designer to this project, I defined the site architecture and set the wireframes for both websites.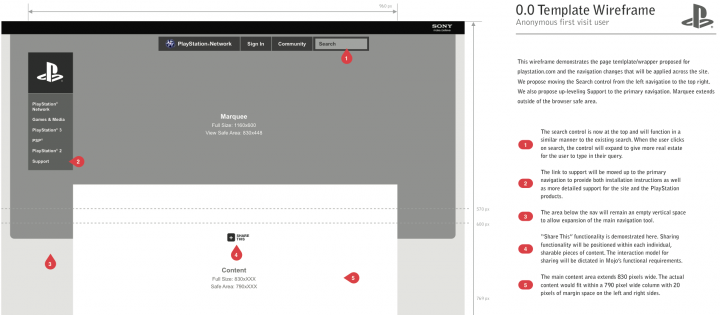 The primary us.playstation.com was also redesigned to streamline the navigation and display content optimizing for a 1024 resolution screen. The redesign also focused on bringing paid content from the PlayStation Network and other Sony subsidiaries within the Playstation website.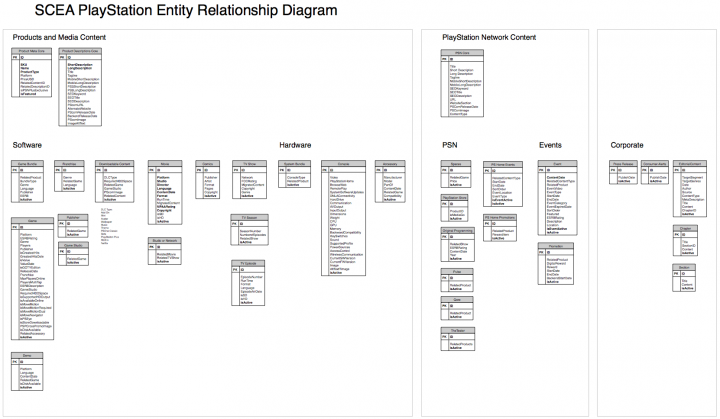 A new database was designed to power the new website. Additional data fields that would handle social media, cross sell from other parts of Sony, and upcoming products were detailed out to show how products were all connected so software & hardware products, services, live events, and promotions could all be automatically merchandised through the content management system.